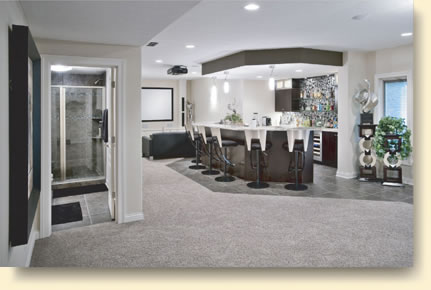 You Can Trust Our Experience
Remodeling requires you to make many decisions. But there is no decision more important than your choice of remodeling contractor! That decision impacts everything - the budget at the beginning and at the end; all facets of the plans; design considerations through-out; the building materials and fixtures selected; all nails driven and screws tightened; the level of craftsmanship and attention to detail; and especially how satisfied you are after completion.
When you entrust your project to Simms Custom Remodeling, rest assured that your investment is in the hands of experienced professionals who are determined to keep your project on budget, on schedule and on par with your highest expectations.
Simms Custom Remodeling is a division of HBS Development (formerly Homes by Bill Simms). Bill Simms, our CEO, founded the company in 1975. Bill is a third generation homebuilder and an acclaimed builder/developer. Among the elite custom homebuilders in southwest Ohio, HBS Development has been named Builder of the Year numerous times by the Home Builders Association of Dayton. The prestigious honor is presented by the Association for achieving exceptional levels of quality, professional ethics, client satisfaction and design / technical innovation. Not surprisingly, HBS regularly participates in Homearama, the region's showcase of custom homes sponsored by the Home Builders Association.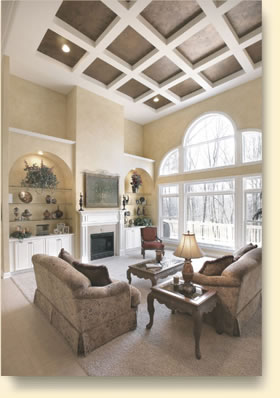 HBS Development has built over 800 homes, including single family residences, patio homes, townhomes, condominiums and resort properties. Time after time, year after year, an HBS client would re-contact the company to satisfy other construction needs. Those requests included building an addition, finishing out a basement, constructing a deck or patio, and updating a kitchen or bath. Simms Custom Remodeling was established to fulfill the growing number of remodeling requests from past customers, their neighbors and friends, plus a host of others who wanted a high-quality, reputable firm with a successful history to manage their important project.
As a family-owned business, Simms Custom Remodeling (SCR) has a personal stake in your project to sustain our reputation as a preferred contractor in the community. That's why SCR takes full advantage of the assets HBS Development has nurtured, especially time-honored relationships with exceptional craftsmen and supply firms in every aspect of our industry. When you hire SCR, our distinguished team of professionals strives for your total satisfaction from beginning to end. We are compelled to showcase quality in every feature of your project. We are determined that you enjoy superior service. And we promise utmost respect for your property during construction.
When you choose Simms Custom Remodeling, you Remodel with Confidence!